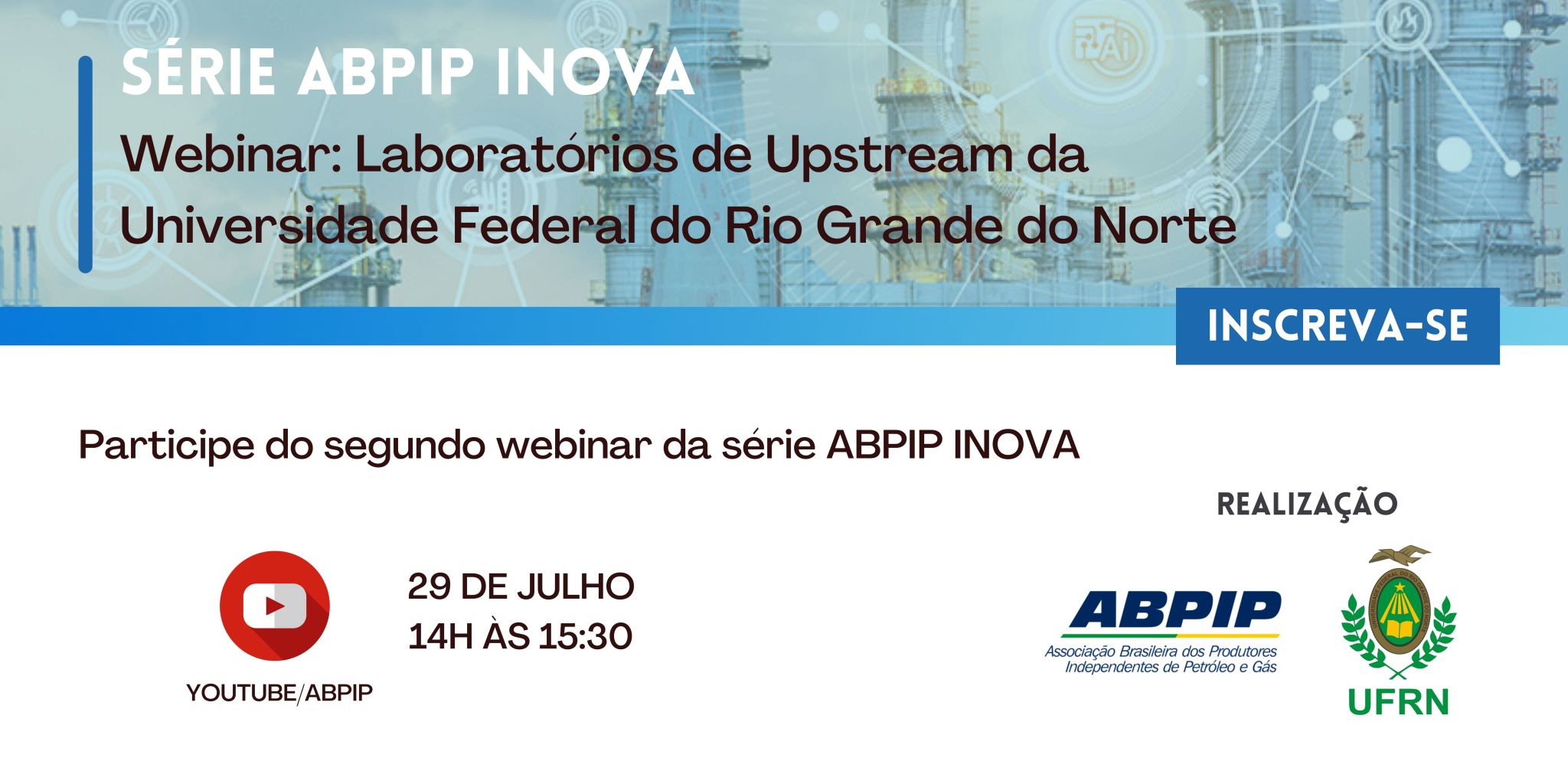 Date: 29/07/2021
Hour: 14:00 - 15:30
Place: Youtube
On next Thursday (29/07), at 2PM to 3PM, ABPIP will bringing together researchers and teachers from Rio Grande do Norte Federal University (UFRN) to debate about innovation. This will be the second webinar from the ABPIP Inova series. The main goal is developed actions with industry and academy to share knowledge about innovation and technology.
The webinar subject is "UFRN Upstream Labs" and will be introduce details about development studies and research focus on upstream labs at UFRN.
To participle, fill in the forms bellow and make your registration.